Boulder Salon and Spa Body Treatments
On Broadway Salon Spa is proud to introduce our Spa and Body Treatments. Our Aveda inspired Spa Packages leave no stone unturned, offering you a true pampering experience that will leave you relaxed, refreshed, and energized.
Visit our location right at the foot of the iconic Boulder Foothills for the Boulder Spa Signature Wrap or a custom Body Polish suited just for you. Create your very own Spa Packages by choosing three treatments of your choice, or ask our spa and salon staff about the Boulder Spa Self Renewal package.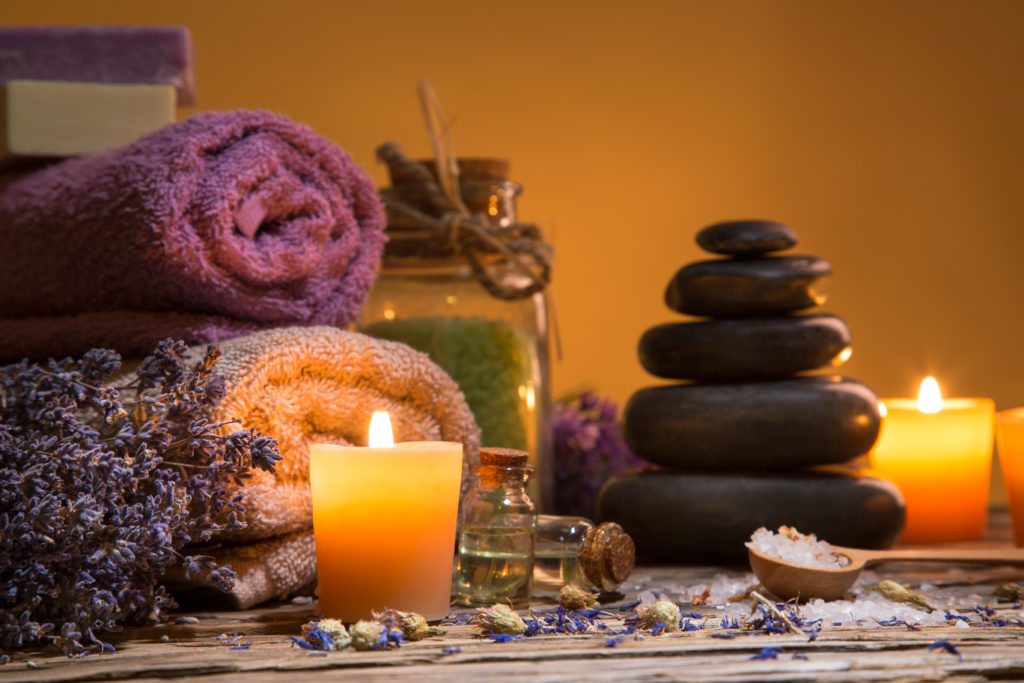 Spa Treatments
Body Polish
This deep exfoliatint treatment transforms rough, dry skin into smoother, softer, healthier looking skin. We begin with a light dry brush massage to exfoliate and improve circulation. Then we cleanse with a revitalizing body polish made from finely ground walnut shells and essential oils.
30 minutes$60
Salt Glow
Let us first take you on a Sensory Journey of Aveda's omposition oils followed by an invigorationg full body exfoliating scrub using sea-salt and skin conditioning oils. The result: satin smooth skin.
30 minutes$50
Rosemary Mint Awakening Body Wrap
Renew your body and mind with this stimulating and nourishing dry wrap. Your body is exfoliated, smothed, softened, and wrapped. Essences of rosemary and peppermint will awaken your senses while a scalp and foot massage balances the whole body.
60 minutes$75
Boulder Spa Signature Wrap
Boulder Spa Signature Wrap is a warming, detoxifying, seaweed body wrap treatment featuring the uplifting aromas of your choice: beautifying, shampure, and stress fix. The treatment includes a dry exfoliation, seaweed body masque, scalp and face massage and foot reflexology treatment.
75 minutes$100
Vichy Shower
A luxurious, circulating massage from 5 overhead shower heads. Enjoy this soothing 10-minute shower included with all spa treatments.
10 minute Vichy Shower alone$18

Spa Packages


Boulder Spa Self Renewal
Elemental Nature™ facial w/ an eyezone wrap. Elemental Nature™ Massage, Light Lunch, Salt Glow, Boulder Spa Signature Wrap.

4.5 hours$315
Boulder Spa Classic
Elemental Nature™ Facial, Elemental Nature™ Massage, and Salt Glow
2.5 hours$205
Boulder Spa Membership Package
Five 60 minute facials or Five 60 minute massages or any combination of both, to be used at anytime at our Boulder Spa Membership Pricing.
5 hours$375
Stress Fix/Facials
Stress Fix, Salt Glow, Boulder Spa Signature Wrap and 60 minute Massage or Facial$215